After an action-packed September which had the likes of The Lord of the Rings: The Rings of Power and Jamtara 2, October is mellow in comparison. Maja Ma, starring Madhuri Dixit and Gajraj Rao, should be your go-to for a family viewing. It's a warm and funny story which challenges societal norms and feminism for the middle class.
One that could have you hooked is Shantaram, on Apple TV+, which has a drug addict go through Bombay and then Afghanistan to take on Russian criminals. Based on a page turner and will give an insight into India and Mumbai of almost two decades ago.
Your complete guilty watch could be Mismatched Season 2, which is on Netflix. Also worth considering is Tales of The Jedi on Disney Plus Hotstar.
Maja Ma: Amazon Prime Video
Streaming on: October 6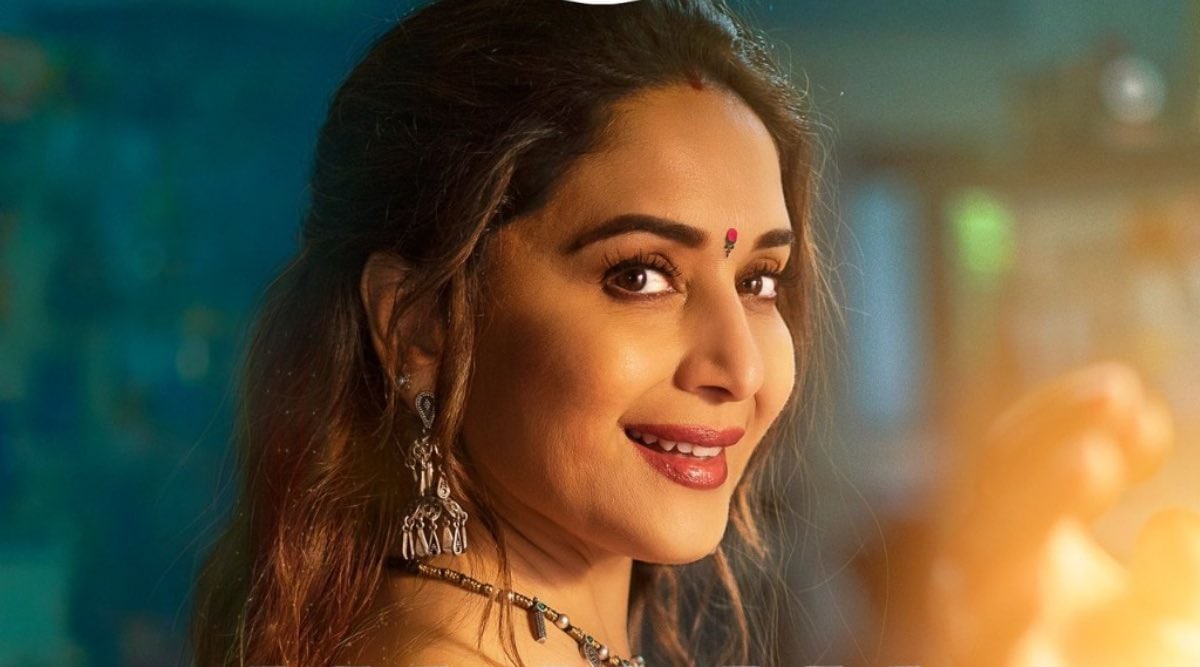 Madhuri Dixit in Maja Ma (Photo: PR Handout)
Headlined by Bollywood diva Madhuri Dixit, the musical drama Maja Ma revolves around a simple middle-class family whose lives go upside down after the truth about its matriarch, Pallavi comes out. The film is directed by Anand Tiwari and also stars Gajraj Rao, Ritwik Bhowmik, Barkha Singh, Srishti Shrivastava, Rajit Kapur, Simone Singh, Sheeba Chaddha, Malhar Thakar and Ninad Kamat, in pivotal roles.
Werewolf By Night: Disney Plus Hotstar
Streaming on: October 7
MCU's Halloween Special movie Werewolf by Night, starring Gael Garcia Bernal and Laura Donnelly, will start streaming on Disney Plus Hotstar on October 7. It is about a set of monsters who meet at the Bloodstone Temple to decide who will be their leader after the death of the original leader. Inspired by horror films of the 1930s and 1940s, Werewolf By Night has been shot entirely in black and white.
Feels Like Home (Season 2): Lionsgate Play
Streaming on: October 7
Lionsgate Play original series Feels Like Home returns for a second season on October 7. This time around the show touches upon how life gets difficult for four friends who share an apartment and how they grow mature. The official description of the show reads, "The series is a coming-of-age dramedy about four boys and their lives together, where we see a very unique side to them through them being honest about their vulnerabilities to dealing with the complexities of relationships and their friendship."
Mismatched Season 2: Netflix
Streaming on: October 14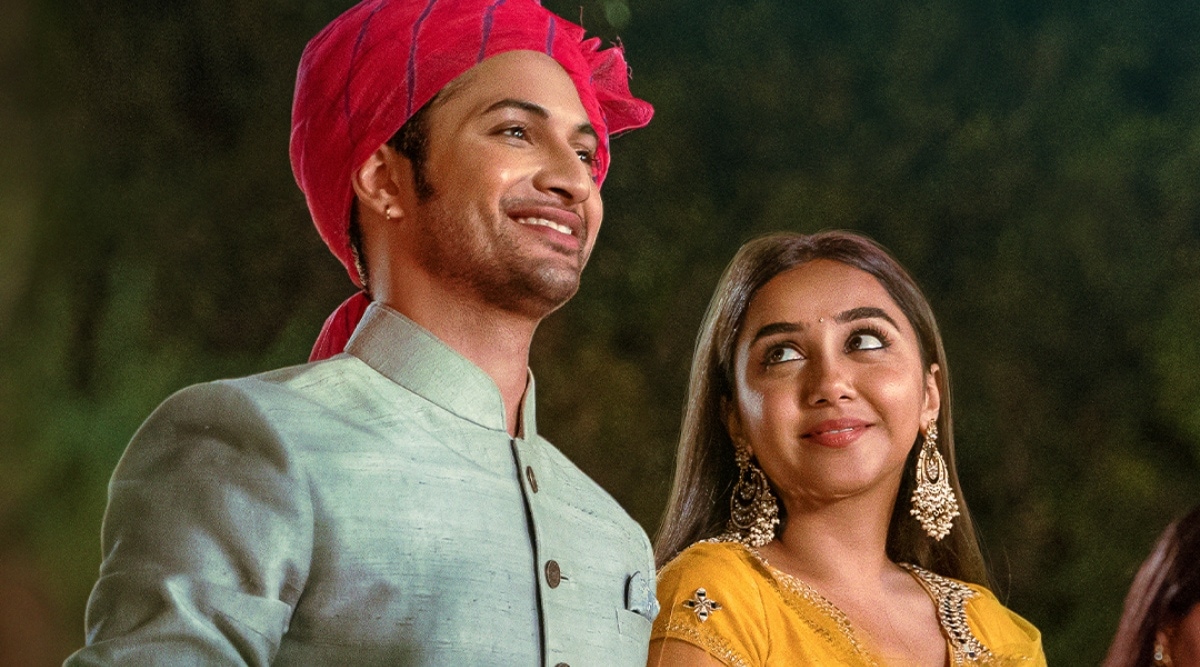 Rohit Saraf and Prajakta Koli in Mismatched 2.
Directed by Akarsh Khurana, the Netflix series Mismatched returns for its second season on October 14. This time around Dimple, played by Prajakta Koli, and Rishi, played by Rohit Saraf, have chosen to go their separate ways after ending their relationship on a sour note in season one. They have new partners in their lives but their relationship with them is still in the nascent stage. Vihaan Samat and Dipannita Sharma have joined the show's cast this season. It also stars Muskkaan Jaferi, Taaruk Raina, Rannvijay Singha, Vidya Malvade, Ahsaas Channa, and Sanjana Sarathy. Jugal Hansraj has a cameo appearance in the show.
Shantaram: Apple TV+
Streaming on: October 14
Shantaram, starring Sons of Anarchy fame Charlie Hunnam, is based on the internationally bestselling novel by Gregory David Roberts. With the first three episodes coming out on October 14, the makers will release one episode every Friday. The season finale will premiere on December 16. The official logline of the series reads, "Escaped convict Lin Ford (Charlie Hunnam) flees to the teeming streets of 1980s Bombay, looking to disappear. Working as a medic for the city's poor and neglected, Lin finds unexpected love, connection, and courage on the long road to redemption."
Good Bad Girl: SonyLIV
Streaming on: October 14
Set in Mumbai, Good Bad Girl revolves around Maya Ahuja, a lively and quirky girl who has three different stories to tell. Gul Panag plays the role of lawyer Zaina Mistry in the series which "reflects on how not just people, but rules, cultures, societies, and laws impact the mind of a 7-year-old and turns her into a crafty and manipulative person by the time she is 28." Created by Vikas Bahl and directed by Abhishek Sengupta, Good Bad Girl stars Samridhi Dewan, Vaibhav Raj Gupta, Aradhya Aanjna, Sheeba Chadha, Namrata Seth, Rajendra Sethi, Soham Majumdar, and Zain Khan Durrani in pivotal roles.
The School for Good and Evil: Netflix
Streaming on: October 21
Paul Feig's upcoming Netflix movie The School for Good and Evil is an adaptation of the fairytale novel The School for Good and Evil by Indian-American writer Soman Chainani. The book follows the adventures of best friends Sophie and Agatha at the School for Good and Evil, where ordinary boys and girls are trained to be fairy tale heroes and villains. Actors Sofia Wylie and Sophia Anne Caruso play the lead roles in the movie.
The Peripheral: Amazon Prime Video
Streaming on: October 21
Amazon Prime Video's upcoming sci-fi series The Peripheral is based on the bestselling novel of the same name by William Gibson. The series revolves around a woman who lives in a small village and starts playing a virtual reality game. But soon she realises that whatever is happening in the game is actually happening in her real life. Chloë Grace Moretz, Gary Carr, Jack Reynor, Eli Goree, Charlotte Riley, JJ Feild, Louis Herthum, and Chris Coy star in the series.
Raymond and Ray: Apple TV Plus
Streaming on: October 21
Ewan McGregor and Ethan Hawke play lead roles in Raymond and Ray. (Photo: Apple TV Plus)
Starring Ewan McGregor and Ethan Hawke, Raymond and Ray follows half-brothers Raymond (played by McGregor) and Ray (played by Hawke) who have lived in the shadow of a terrible father. Somehow, they still each have a sense of humor, and his funeral is a chance for them to reinvent themselves. The film is produced by Alfonso Cuarón and Bonnie Curtis.
Tales of the Jedi: Disney Plus Hotstar
Streaming on: October 26
The animated series, Tales of the Jedi, will release on Disney+ Hotstar on October 26. Unlike the other series on the streamer, all the episodes of the Tales of the Jedi season one will be released at once since it's a short series of six episodes, fifteen minutes each. It was earlier revealed that the series will focus on the characters of Ahsoka Tano and Count Dooku.